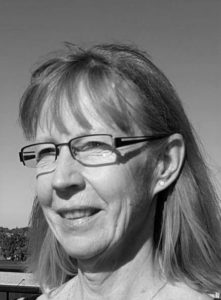 The Journey Here
I was born in Denmark, a passionate, enthusiastic, adventurous child. My imagination knew no limits and the moment I learned to read the world opened up with endless possibilities. I spent my childhood dreaming into all sorts of marvellous futures, partly as an escape from unsettled family circumstances. In addition throughout my childhood I was often ill with unexplained allergies and infections, leaving me ample time for daydreaming – and sowing the seed for my future passion for health and healing.
Shortly after I'd finished school my thirst for adventure called me to leave Denmark. I spent a year in Paris, sounds more romantic and glamorous than it was, and a couple of years living on a sailing boat. By then my journey turned more inward in search of a deeper meaning to life, a journey of discovery and exploration that continues to this day.
Nearly 30 years ago this inner journey once more took a turn and I came to live and work within the Findhorn Foundation, part of a spiritual, intentional community in the North of Scotland. During my time in Scotland I also brought up my beautiful daughter in this magical and beautiful place on earth, close by the wild and glorious North sea. One of the most rewarding things I've ever done in my life was to become a mother, and I'm deeply committed to finding positive and nurturing ways of parenting, something that's proved to be quite another journey of exploration and learning.
Learning to deeply trust my unique path in life with all its twists and turns, and to listen ever more deeply to my Vocation, life's once more called me back to not only my home country, but my home town of Århus, where I currently live, still not too far from the beloved sea!
Not long after the birth of my daughter I developed severe allergies, MCS (Multiple Chemical Sensitivities), digestive problems and almost unbearable pain. I was eventually diagnosed with Fibromyalgia, a chronic, "incurable" disorder. Not being prepared to accept the finality of the diagnosis I embarked on a quest to find healing for myself. I explored many alternative healing modalities, most of which brought some relief and took me a little step closer towards a healthy and thriving life. Recognising myself as having a highly sensitive temperament was one of the more profound turning points, beginning to embrace myself for who I am with acceptance and compassion, reframing into a truly beautiful gift what had to me for the majority of my life felt like a curse.
Further along this healing journey I eventually came across EFT and Matrix Reimprinting, I haven't looked back since. My healing turned out to not be a 1 minute wonder, it took me a couple of years of diligent tapping, uncovering layers upon layers of negative beliefs and trauma in the process. During this time I've completely healed severe debilitating Tendinitis (Tennis Elbows), serious allergies, IBS (Irritable Bowel Syndrome) or MCS (Multiple Chemical Sensitivities), although some minor sensitivities remain. I've learned to befriend my body, appreciating it's wisdom and recognising that pain and illness are ways in which my body can communicate to me that something needs to change, that I'm ignoring some important part of me, not caring well enough for myself, one of my challenges in life, or that I'm off course in some other way.
In 2009 I came across the Gene Keys, a wisdom transmission, which provides a powerful tool for a profound inner journey of contemplation based on each persons unique personal Hologenic Profile (a chart based on the birth time). The focus of this journey of contemplation has been to first of all Allow, then gradually Accept and finally Embrace my particular set of Shadows. It's been a fascinatingly accurate exploration of my deepest, hidden layers of resistance and fear, to an equally accurate revelation of the true beauty of who I am, the unique Gifts that I'm here to share – totally unlike those of anybody else. Contemplating the particular set of Gene Keys in my personal Hologenetic Profile has helped me come to a profound sense of peace and a deeper understanding of my unique fractal piece within the whole of the Cosmos.
Since 2013 I've been increasingly involved with the Gene Keys global community, and the transmission has become an integral part of both my personal and my professional life.
Above all that I love a good laugh, a tender hug, a deep sharing, a walk by the sea, watching the sun rise or set, following the Earth through the seasons, dancing and getting on my bike on a lovely Summer day.
Being a seeker at heart, I've been involved with various kinds of personal development and spiritual practices most of my adult life. As a consequence I bring to my healing work a deep sense of compassion, creative imagination, wholehearted presence and intuition, knowing from my own experience just how complex the journey towards vibrant health, well being, joy and abundance can be.
My qualifications
Gene Keys Ambassador 2018


Matrix Reimprinting, AAMET 2010

EFT, Advanced Level 3 practioner, Accredited AAMET 2007

EFT for Serious Diseases, 2007

EFT Master Trainer, Accredited AAMET 2011

Bars Practitioner, Access Consciousness 2012

Massage Therapist, Nordlyscentret, 1989, Denmark

Reflexology, Forenede Danske Zoneterapeuter 1986, Denmark

Esoteric Healing, The International Network of Esoteric Healing, 2006

Game of Transformation, Inner Links, 1992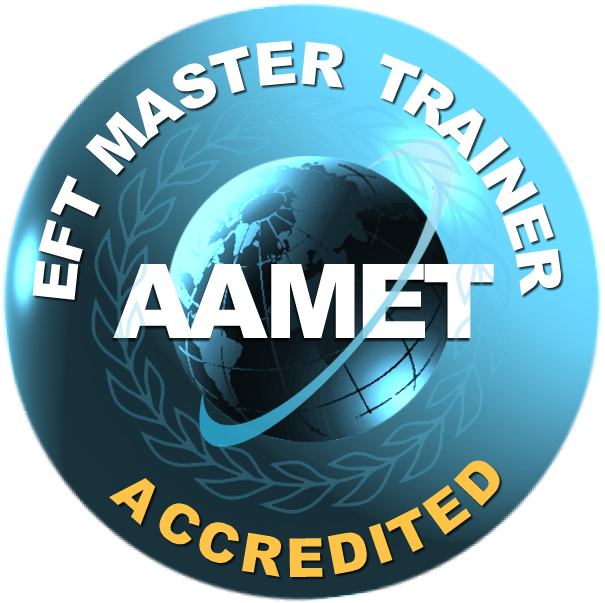 I'm a registered and accredited advanced practitioner with the AAMET (The Association for the Advancement of Meridian Energy Techniques)
For more information about the AAMET please visit
The Gene Keys please visit
Or the Findhorn Foundation please visit
Kind Words
I really appreciate the intuitive sharpness and depth of personal experience that shape your warm, succinct – and yes! – heartful way of holding sessions and a very safe space: immediately after our last session I experienced a very practical, first hand example regarding the issue of pleasing those perceived in power and it was amazing to experience how I felt back in balance the moment I saw this, thanks to the work we'd done, and could step right back to what felt right.
J. S.
UK
"Pia is a treasure. Healers as gifted as she are not easy to find. I've been working with her for several years now to heal many layers of complex and intense early childhood trauma. She has unfailingly demonstrated the strong skill set required to resolve trauma and distress, as well as the depth of wisdom and strength of character to navigate a soul through that private hell. Her creativity and open-mindedness make it very safe to share at the deepest levels and support the rebuilding of a new foundation of internal resource, groundedness, and hope that we who are healing need to create a new, fuller, happier life. I recommend her to people I know as often as I can."
R.W. USA
Dear Pia,
Deep Gratitude… I really felt both your clinical & spiritual development in the work we did together. I would rank you as one of the top Matrix Reimprinting Practitioners in the field. Hugely helpful. Your warmth, skillfulness, gentleness and clarity helped me deal with a challenging issue and really transform it. Your nurturing presence helped me feel safe to do the deep work, and I am noticing some genuine improvements in my life. I sense how your experiences of being a "conscious mother" have given you added understandings that really enrich your healing work. You're a beautiful soul and I would highly recommend you to anyone.
Suzanne Lerner
PhD, Psychologist, Hypnotherapist & Matrix Reimprinting Practitioner
Dear Pia,
I would like to thank you for the Matrix Reimprinting session with you. Even though I can do lots of work by myself it has been very beneficial to have experienced the session with you. You held the space so well for me and guided me through the session, which enabled me to work with a different, very important life lesson Echo. This has helped me really cement the work I have done previously on taking responsibility for others and releasing the pressure off myself.
Also, I have since found lots of affordable really cute shoes!
You are a talented Matrix Reimprinting practitioner and I know your clients are in great hands
Kindest Regards
Susie Shelmerdine
Matrix Reimprinting Trainer, UK

Dear Pia,
I wanted to let you know how much I've appreciated the work we've done together using Matrix Reimprinting. I felt immediately at ease working with you. I was able to delve deep into and let go of some core issues that had been weighing on me for some time. I felt totally supported and safe with you. You held the space and guided the session with genuine compassion and love. I'm truly grateful. Thank you Pia.
With love,
Mirabai, USA

Pia, you're great. I'm so grateful for your guidance, your keen attunement and loving nature as we tapped along. Your ability to intuitively tune into the underlying issue for me on the first round allowed me to move through much that first day. Thank you!
Kathy Brown, USA
I've had heavy migraine headaches since my twenties, now for over 30 years. Since these attacks disable me for 3 – 4 days, I've tried most available treatments, chemical as well as physical, both from the traditional and the alternative medical world.
Over the years I've given various kinds of courses in personal development. My own work has involved work with imagery, and being familiar with these powerful inner images, I felt it couldn't be better when Pia explained that she worked with a combination of EFT, Matrix Reimprinting and Inner Theatre.
What I've gained from my work with Pia is
– a method I can't fail performing (guided practise)
– a simple, efficient tool to use wherever I am (more tapping – less pain)
– deeper understanding of where my condition might have started (Matrix Reimprinting)
– clear and beautiful images of powerful healing situations (Inner Theatre)
– images of comfort and love to "go to" during an attack (making the pain manageable)
All of which hadn't been possible without a skilful and intuitive practitioner.
In order to find the courage to go to situations back in time, or to allow images to occur without knowing what will come out of it, one needs to feel secure.
Pia takes you in her safe hands and guide you with amazing clarity to, what always seems to be, exactly where you need to go at this moment. Although feelings have made me loose my way during sessions, Pia has gently put me back on track without loosing her focus.
After a session of inner work, combined with tapping, I'm full of hope and I can physically feel the energy flowing without disturbance in my body. It's a fantastic feeling!
I highly recommend Pia and this method for whatever you need to work with to increase your quality of life.
Lena Axelsson, Sweden
I have had the great privilege to work with Pia during the spring of 2010. We completed the sessions over the phone, Pia in Scotland and me in Sweden. Pia helped me to get in touch with and understand my underlying feelings and fears in the face of a hard decision, I have to make.
Her professional approach, understanding and creativity were impressive. She used a very exciting way of working with both EFT and Inner Images. With great empathy and respect she created a feeling that I was in very safe hands, in spite of the phone. Although, my problem is not yet fully resolved, I've realized the context with my younger self and the one I am today, I see my way to a solution is nearer and soon to be put into effect.
I´m very grateful, Pia, for your unique mix of modern physical, mental techniques and your warm personal wisdom.
Ewa Denward Olah, Sweden
I have so far had three sessions with Pia and I am astonished – delighted.
I never thought that "mechanical tapping" could be performed with such professionalism, intuition and perfect timing of my needs. We have not even met in reality! I consider you to be an excellent practitioner and I would very much like to work with you again!
We have worked with issues that have been very difficult for me and we have succeeded in giving more peace to them. Let alone my starting theme, that no longer feels like an important issue at all.
Pia, I appreciate your professional caring, listening and exact timing of the creative use of this energy field therapy in a courageous way.
I am so grateful for the work you did with me. As a therapist myself I know that the most important work a practitioner can do in the process is to minimize the obstacles and to offer the tools necessary. You did that in our work together and you did it so elegantly and with such an easy feeling that I gladly call this YOUR WORK.
Lisi Markensten
Psychotherapist, Sweden