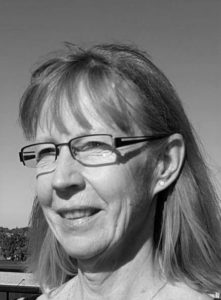 Welcome to Heartful Healing
Using EFT and Matrix Reimprinting
To Rewrite your Past and Transform your Future
Have you got
Debilitating Pain

Relentless Depression

Anxiety

Insomnia

Stress

Chronic Illness
Or are you simply feeling stressed beyond your limits by everyday challenges and have you tried a multitude of conventional and/or alternative ways to heal without any lasting results?   Then I know exactly how you're feeling, I've been there too.
I have completely healed severe debilitating Tendinitis (Tennis Elbows), IBS (Irritable Bowel Syndrome), serious allergies or MCS (Multiple Chemical Sensitivities), although some very minor sensitivities remain.  By healing old trauma and unhealthy negative beliefs, I've learned to befriend my body, appreciating it's wisdom and recognising that pain and illness are ways in which my body can communicate to me that something needs to change.
 If you too are ready to change, to go deeper, to….
Live authentically, setting free your inherent creative genius
Heal emotional or physical pain
Let go of stress and anxiety
Feel confident and at peace
Then what I have to offer may be exactly what you're looking for.
My name is Pia Mark, I help people who are stuck in the pain of feeling overwhelmed and disconnected, who want to come home to a deep inner sense of belonging.
According to cellular biologist Dr. Bruce Lipton 95% of all illness is caused by stress, so it stands to reason that finding effective and long lasting solutions to alleviate stress provides the best possible health insurance.

My main focus is EFT, Emotional Freedom Techniques, and Matrix Reimprinting, as my experience using EFT and Matrix Reimprinting is that they offer simple, fast acting and remarkably effective relief.    Once you've learned the basics you have a self help tool for life, always available and effective for resolving anything from minor everyday stress and upsets to more serious long term physical or emotional illness.
I have a lifelong passion for health and healing, embodying a holistic approach that springs from over 30 years of exploring and studying different approaches to overall health and wellbeing, this experience greatly enhances my EFT and Matrix Reimprinting practice.  Since 2009 I've been working with the Gene Keys in my own personal development.  The Gene Keys are a spiritual  transmission that can help us uncover our true higher purpose, and the past few years I've begun also using them in my work with clients with astonishingly positive results.
To find out how I can help you heal please contact me to schedule your FREE 15 minute consultation.
Our deepest fears are like dragons guarding




our deepest treasure




– Rainer Maria Rilke